Exploring Mental Health Support Services in Warwick & Leamington
In today's fast-paced world, taking care of our mental well-being has become increasingly important. This blog aims to shed light on the range of mental health services available in Leamington Spa and Warwick, empowering residents to seek assistance when needed and promoting a culture of well-being.
24 Hour Helpline – Leamington & Warwick
This service is delivered by the Wellbeing for Warwickshire team, and aims to help people towards better mental health before their condition deteriorates into crisis. It's available across Warwickshire and is open 24 hours a day, 7 days a week, 365 days a year. Call 0800 616171 and speak to one of our friendly and understanding advisors.
If you are in need of emergency mental health support, take a look at your options here. 
Wellbeing for Warwickshire
Wellbeing for Warwickshire is more than a helpline! It is also a comprehensive service dedicated to promoting mental health and well-being throughout Warwick and Leamington. This service offers a range of support and interventions to empower individuals in their journey towards improved mental well-being. Wellbeing for Warwickshire provides a holistic approach, addressing various aspects of mental health, including stress management, emotional well-being, resilience-building, and self-care. 
Through workshops, groups, courses, one-on-one support, and community engagement, the service equips individuals with practical tools and strategies to enhance their overall well-being. Whether it's through mindfulness sessions, social activities, or personalised support plans, Wellbeing for Warwickshire encourages individuals to take an active role in their mental health, fostering a sense of empowerment, connection, and improved quality of life throughout Warwickshire.
Mental Health Groups in Leamington & Warwick
We run the following groups in Leamington and Warwick:
Wednesdays: Wellbeing group
Led by one of trained and friendly practitioners at The Gap, 39 Oakwood Grove, Warwick CV34 5TD between 1 – 3pm, these sessions are person-led and flexible to the group's needs. Contact us here or call 01789 298615 to book your place.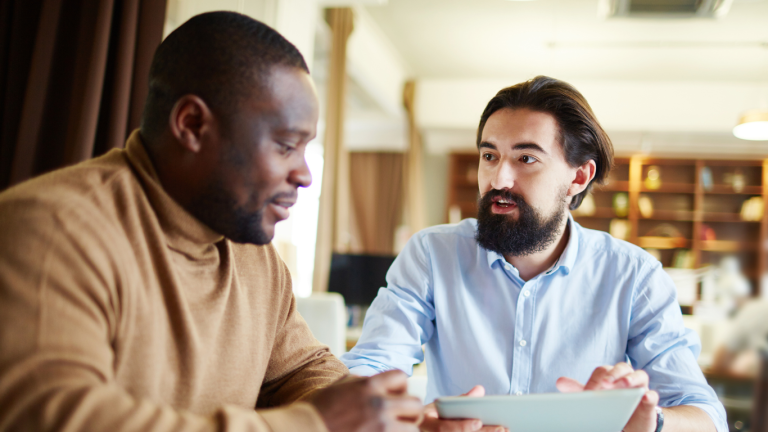 Active Monitoring
Active monitoring, offered by South Warwickshire & Worcestershire Mind in Leamington Spa and Warwick GP surgeries, is a proactive and supportive service designed to assist individuals in managing their mental health. It involves regular check-ins with a trained professional who provides guidance, encouragement, and practical strategies to promote well-being. 
Active monitoring aims to identify early signs of distress, providing timely interventions and preventing mental health issues from escalating. This service acts as a valuable resource, offering individuals a confidential space to discuss their concerns, explore coping mechanisms, and develop personalised strategies to enhance their mental well-being. With active monitoring, we support individuals in their journey towards improved mental health and a greater sense of overall resilience. 
Read more about active monitoring here. 
Breathing Space – For Orbit customers in Leamington & Warwick
This mental wellbeing service is designed for Orbit customers who need support to improve their mental health. With up to 12 weeks of 1:1 meetings, sessions are centred around personal goal setting, creating a self help tool kit and structured weekly support. 
If you're feeling anxious, suffering from lack of sleep or in a consistently low mood, this service may be able to help you.
Read more about breathing space here. 
Workplace Mental Health Support for Leamington & Warwick
The Individual Placement Support (IPS) employment service focuses on supporting individuals facing severe mental illness in their journey towards sustainable employment. Their dedicated team works closely with individuals who are unemployed or inactive, as well as those who have been or are currently part of Secondary Mental Health Services. 
Their goal is to assist them in finding suitable employment opportunities and to provide ongoing support in maintaining their job. They also understand the challenges faced by individuals already in employment who may be at risk due to their mental illness. Therefore, our job retention service offers tailored support to ensure they can successfully navigate and manage their mental health while remaining employed.
You can read more about the IPS employment service here. 
If you're a resident in Leamington or Warwick and in need of mental health support, get in touch with our friendly and compassionate team, we're ready to help.